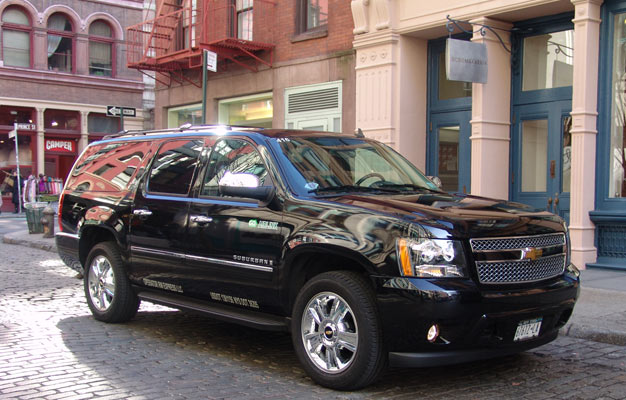 JFK Airport Transfer: Private Transfer
Namesto da bi poudarili o javni prevoz ali poskuša zastavo taksi, izberite svojo stroškovno učinkovit zasebno shuttle, tako da vaše počitnice v New Yorku, se lahko začne brez težav. Naš šofer se boste srečali na letališču JFK v New Yorku, in peljal do hotela.

Ne glede na to, če potujete sami, v paru ali v večji skupini, bodo naši izkušeni, poklicni vozniki zagotovijo, vaš prevoz na in z letališča JFK, je prepir!

Tukaj lahko naročite hitro, učinkovito in zasebni prevoz med letališčem JFK in vašega hotela. Naša vrat do vrat politika zagotavlja prevoz, tako v in iz vašega hotela in letališča JFK.

Samo rezervirajte zasebno JFK letališče shuttle tukaj, in vas bo srečal s svojo lastno zelo voznik na letališču. Če želite, lahko tudi ponovno odredi prevoz nazaj, od vašega hotela na letališče.

Pomembne informacije:
- Kmalu po tem, ko je vaš booking končan, boste prejeli e-vozovnice po pošti. Prosimo, natisnite svojo vstopnico in jo prinesite s seboj.
- Če želite naročiti zasebno JFK letališča povratni avtobusni izlet, moraš dati dve naročili: eno od letališča do hotela in enega iz vašega hotela na letališče, saj vsako rezervacijo potrebuje svojo številko potrditve.
- Preden izpolnite svojo rezervacijo, vas bo prosil, da nam z imeni potnikov, datum prihoda / odhoda, podatke o letu in vaš hotel (vključno z naslovom in telefonsko številko), tako da bomo lahko poskrbi vaš prenos.
- Otroci so cene enake kot pri odraslih.
- Cene so tukaj na spletni strani so navedene na avto, ne na osebo.
- Izbirate lahko med limuzino, če ste med 1-3 oseb, VIP SUV, če so 4-6 in kombijem, če ste med 7-10 ljudi.
- Lahko samo eno standardno kovček in en kos ročne prtljage na osebo.
- Cena za zasebne JFK letališče shuttle vključuje nasvete, cestnine in davke.
Opening hours
Obratovalnih ur: 24 ur na dan, 7 dni v tednu, 365 dni na leto.
Book now
Fantastic:
4.9
– 9

reviews
Refundable tickets Refundable tickets
Refundable up to 48 hours before performance date. A cancellation fee of up to 20% pr. ticket may apply
Opening hours
Obratovalnih ur: 24 ur na dan, 7 dni v tednu, 365 dni na leto.
English helpdesk

+44 20 3870 3444
Need help with your booking? We will gladly answer your questions.