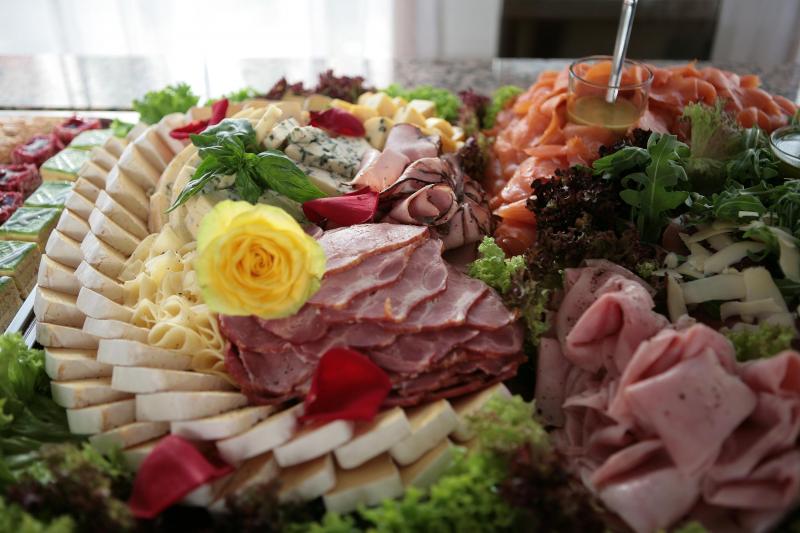 Prague Lunch Cruise
Ta dve uri za kosilo križarjenje je odličen način združuje izleta s kosilom.

Jadra ladjo skozi zgodovinskem središču čudovite Prage, ki je enostaven za vas, da občudovali znameniti mejniki v Pragi tudi, Charles Bridge, Prague Castle, Rudolfinum, Narodno gledališče, ples House, samostan Emmaus, Vysehrad, Podolí vodovodi in zgodovinsko moč postaja Štvanice.

Ob prihodu na ladjo bo posadka vas pozdravljam s tradicionalno češko aperitiv. Križarjenje je z živo glasbo in bife je odprt ves čas potovanja.

Pomembne informacije:
-Ta Križarjenje se začne vsak dan ob 12:00, v poletnih mesecih. Pozimi križarjenje se prične ob 12:00 Fr., so In ned
-Duration: 2 uri.
-Child Starost: stari od 3 do 11 let.
Priskrbel kosilo bife in pijačo dobrodošlice je vključena v ceno.
-Drinks Poleg pijačo dobrodošlice, NISO vklj. v ceno, in ga morate kupiti neposredno na ladjo.
Ne skritih stroškov ali stroškov.
-V 2-urni kosilo Cruise v Pragi se začne in konča pri Čechův Bridge.
Opening hours
Od mar-okt vsak dan ob 12:00 Od nov-feb Fr., so In ned ob 12:00
What's not included?
Drinks, beside a welcome drink, are not included in the price, and must be purchased directly on the boat.
Book now
Very Good:
3.7
– 11

reviews
Opening hours
Od mar-okt vsak dan ob 12:00 Od nov-feb Fr., so In ned ob 12:00
Navodila
Prague Lunch Cruise
Address
Please be at this address 10 min prior to departure time: Prague Boats, Štefánik bridge, Dvorakovo nabrezi, 110 00 Prague 1 Departure from Pier 16 (Look for Gray Line Logo) Prague
English helpdesk

+44 20 3870 3444
Need help with your booking? We will gladly answer your questions.