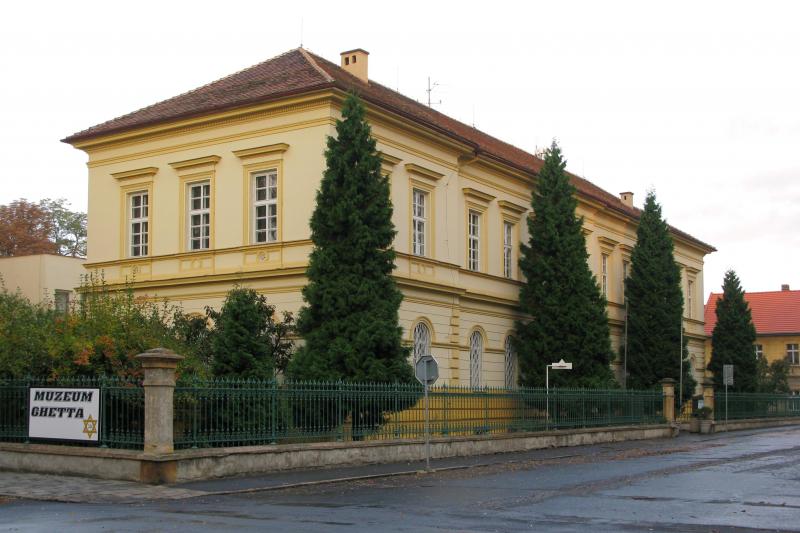 Terezin Concentration Camp
Ta vodeni Terezin (Theresienstadt) zunaj Prage vam ponuja obisk strani zloglasnega koncentracijskega taborišča, ki so jih nacisti teče v času okupacije Češkoslovaške pod 2. svetovni vojni.

Terezin (Theresienstadt) je kraj veliko trpljenja za več kot 150.000 zapornikov, med prvo svetovno vojno 2. Več kot 35.000 Judov v 5 letih po 2. svetovni vojni izgubili svoja življenja v getu v Terezin (Theresienstadt).

Ta turneja vključuje obiske Memorial National Mučeništvo, Small trdnjave in muzeja getu.

Pomembne informacije:
-Ta Tour se začne vsak dan ob 01:00
-Duration: 5 ur.
-Child Starost: stari od 1 do 9 let.
-Ta Tura je z avtobusom in peš, zato priporočamo primerno obutev in oblačila za vse vremenske razmere.
-V Tour bo vodil osebno v angleščini, španščini, francoščini, italijanščini in nemščini.
-V Priročnik bo na voljo le na Terezin (Theresienstadt), ne pa na tour bus in iz Terezin (Theresienstadt)!
Ne hrano ali pijačo, je vklj. v ceno.
Ne skrite nagrade ali stroške, ko si rezervirajte svoj voden ogled koncentracijskem taborišču Terezin tukaj.
What's not included?
- Food and beverages.
- Visit of the crematorium in Terezin is optional and is not included. Please note that the crematorium is closed on Saturdays.
Book now
Fantastic:
4.1
– 8

reviews
What's included?
- Visit to the Memorial of National Martyrdom, the Small Fortress, and the Museum of Ghetto.
- A guide.
Navodila
Terezin Concentration Camp
Address
Gray Line/Bohemia Departure Booth Národní Trida 38 110 00 Prague
English helpdesk

+44 20 3870 3444
Need help with your booking? We will gladly answer your questions.