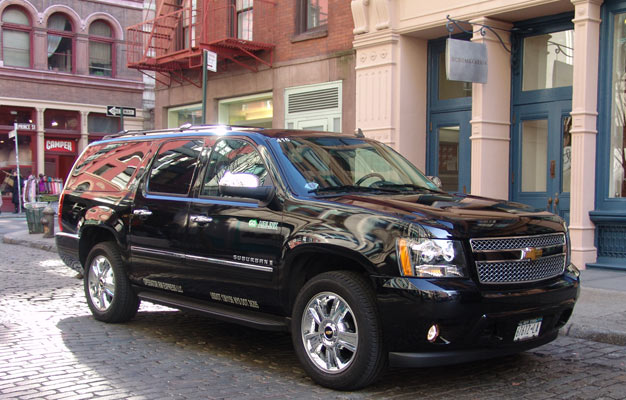 New York Airport Transfer: Shared Transfer
Rezervirajte svojo newyorško letališče med letališča JFK, Newark letališču ali na letališču La Guardia prenos na Manhattnu. Tukaj lahko kupite v minibus svoj skupni letališki prevoz. Rezervirajte svojo Letališče New York Transfer tukaj!

Tukaj si lahko rezervirate dostopne, pravočasno in varno New York Airport Transfer storitev in iz Manhattna, 24 ur na dan, 7 dni na teden, 365 dni na leto. Si zagotoviti enostaven prehod na Manhattnu, tudi na konicah, ko je veliko letalo prispe na letališče, in taxies so zelo omejene!

Nudimo hitre in učinkovite, JFK Airport Shuttle, Newark Airport Shuttle in LaGuardia Airport Shuttle storitev in iz Manhattna. Naša od vrat do vrat v osnovni vozijo avtobusi zagotavlja prevoz v obe smeri med JFK, La Guardia in Newark letališč in hotelov Manhattan med Battery Park in 125. ulici.

To je tako preprost za uporabo našega letališča New York storitev prenosa in je na splošno cenejša kot pri taksi!

POMEMBNE INFORMACIJE:
* Preprosto prinesel kopijo kupona (to vam bomo poslali po e-pošti, ko ste izpolnili svojo rezervacijo) na "Ground Transportation Desk" v svojem prihod letališkega terminala. Tukaj bomo poskrbeli za vse podrobnosti vašega prenosa in natančnimi navodili, kako ujeti tvoj prevoz do New Yorka z našimi kombiji.
* Če ste se odločili za nakup povratno vožnjo iz Manhattna nazaj na letališče, preprosto urediti vaš pick up, ki ga kliče našemu agentu za prenos na letališču 2-3 dni vnaprej, vaš datum povratnega potovanja (telefonsko številko agenta letališki prevoz bo navedeno na kuponu)!
* Prihod in odhod prenos so na voljo samo za hotele, ki se nahajajo na otoku Manhattan med Battery Park 125. ulici!
* Dodatek prtljaga: En kovček na osebo in ena majhna ročne po osebi!
* SAMO uporabite minibusi iz jasno označiti GO AirLink NYC.
Opening hours
Ur delovanja: 24 ur na dan, 7 dni na teden, 365 dni na leto
Book now
Very Good:
3.9
– 140

reviews
Refundable tickets Refundable tickets
Refundable up to 48 hours before performance date. A cancellation fee of up to 20% pr. ticket may apply
Opening hours
Ur delovanja: 24 ur na dan, 7 dni na teden, 365 dni na leto
English helpdesk

+44 20 3870 3444
Need help with your booking? We will gladly answer your questions.